Follow any of the links below to book one of our suites on AIRBNB, or click HERE to book on BOOKING.COM. For other booking inquiries, feel free to email us using the link at the bottom of this page.
NUMBER 2 shares a shady porch with views of the square, and comes with a full bathroom, kitchenette, and natural light from an interior atrium. Accommodates 2 guests.
NUMBER 4 has a shotgun-style floorplan. Enjoy lots of creative details, like the lofted hang-out space with pillows and plugs, and the unique "wet" bathroom with floor-to-ceiling tile. Accommodates 4 guests.
NUMBER 5 sports original hardwood floors and beadboard ceiling, with a full-size eat-in kitchen. Accommodates 2 guests.
NUMBER 6 has original hardwood floors and original shiplap ceiling. Contemplate an eclectic variety of art throughout. Accommodates 2 guests.
NUMBER 7 comes with a separate bedroom, high ceilings, beautiful concrete floors, and lots of light. Enjoy the privacy of this spacious casita featuring stunning LOCAL artwork. Accommodates 2 guests.
NUMBER 9 is an authentic underground 1950s BOMB SHELTER, re-outfitted in 2017 with a full bathroom and kitchenette. Accommodates 2 guests.
NUMBER 10 is the only papercrete structure in Marfa. Redesigned in 2006 by a local architect, it is one of the most architecturally distinct spaces on the property. Open-concept Sante Fe vibes with steel countertops, beautiful wood ceiling, and a large private porch. Accommodates 3 guests.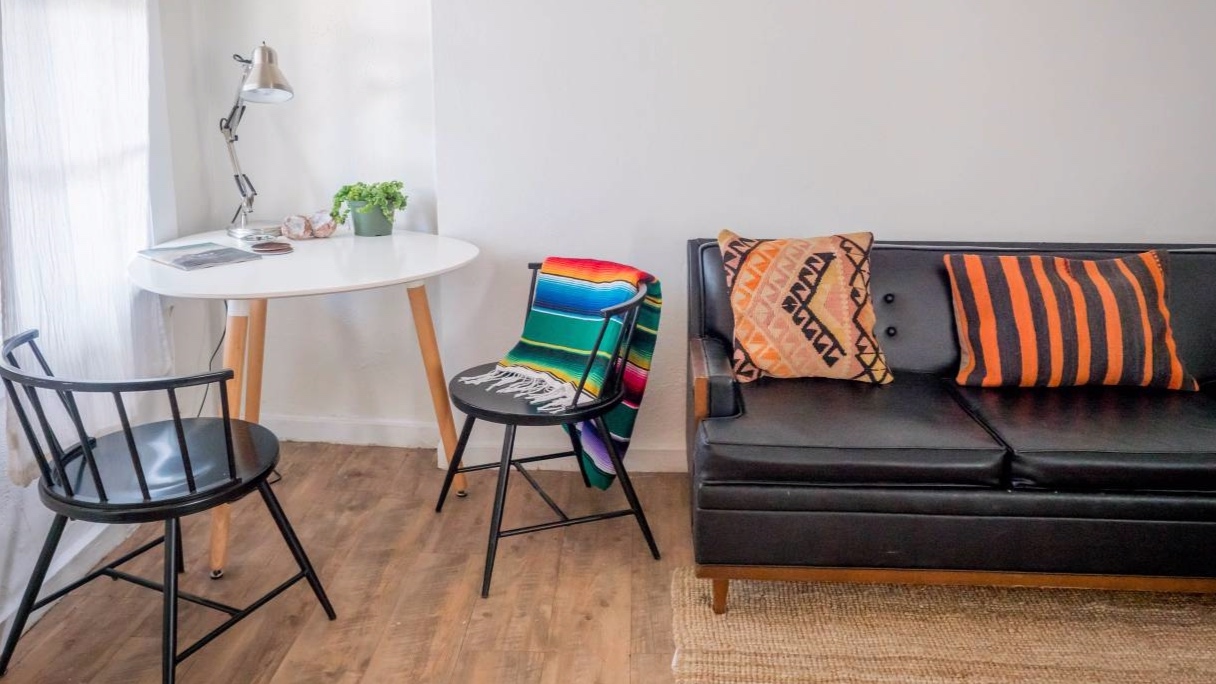 NUMBER 11 is a quiet crash pad with sophisticated furnishings, lots of greenery, and a sweet record collection. Accommodates 3 guests.